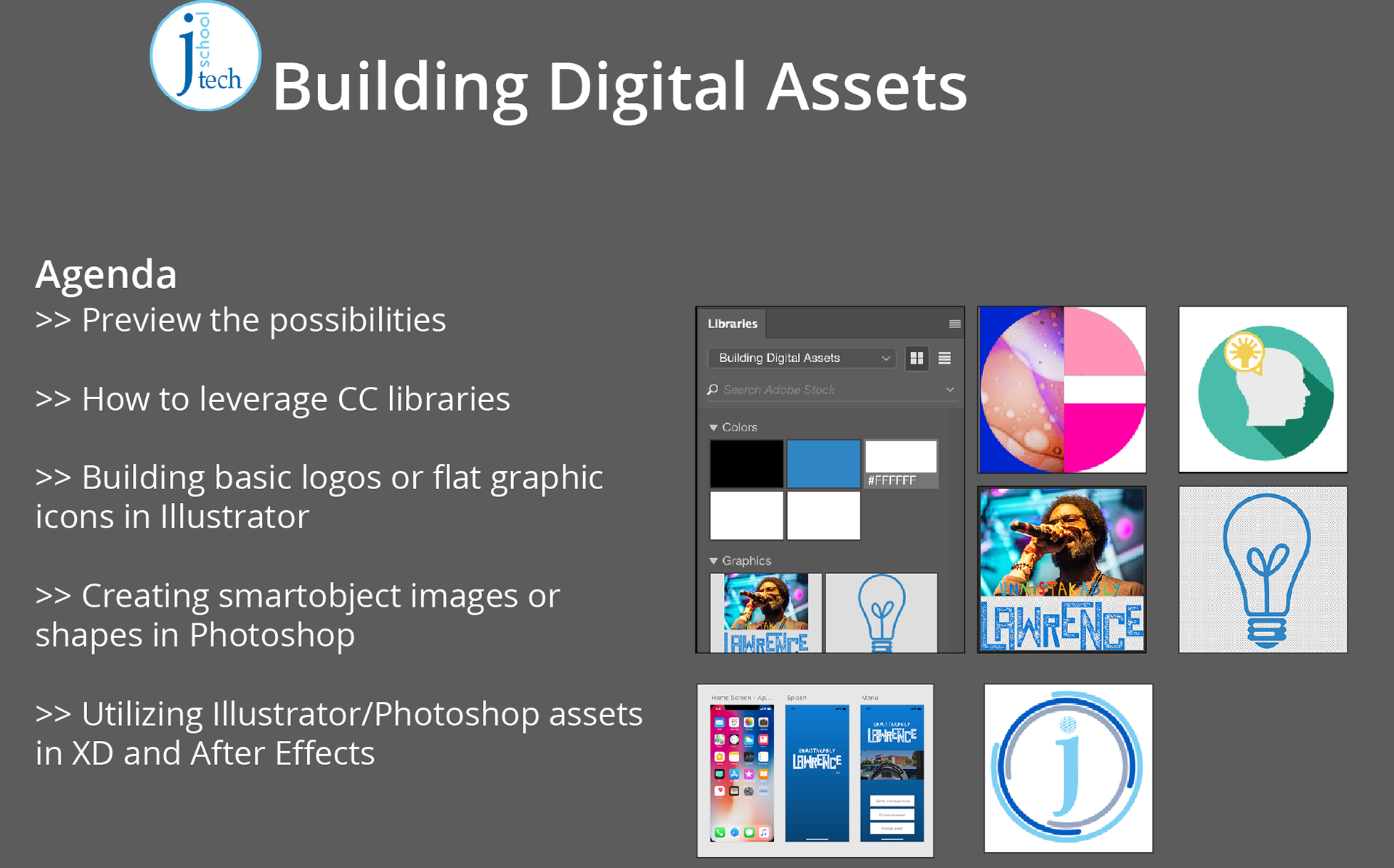 For this workshop, you will need a free Adobe account. Go to accounts.adobe.com and create an account. 

Next, use the spotlight to search and open XD on your computer. If it is not on your device, to to xd.adobe.com and download it. 
XD will prompt a login to the Creative Cloud desktop app. Note: It may update.

Also, use the shared drives in the dock of your desktop (look like globes). Click the 2nd one from the left and open the Class Folders. Inside, navigate to JTech then Building Digital Assets. Drag this folder to your desktop. These are 'starter' files you can use in After Effects or XD if you wish.